WTE and Sludge Incinerator in Stapelfeld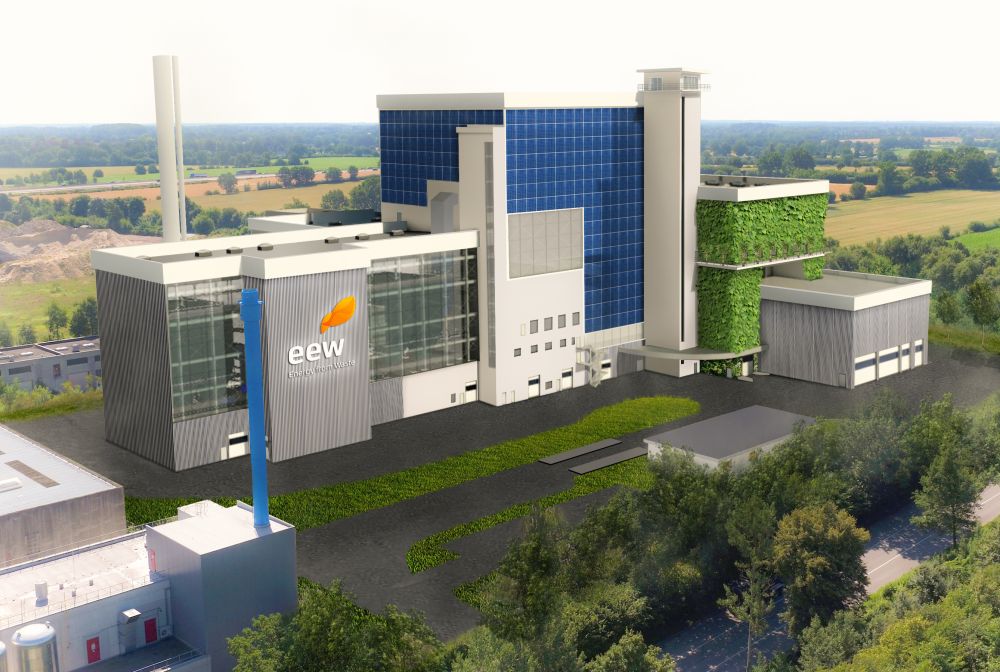 Summary/Description:
At their site in Stapelfeld, near Hamburg, the EEW Group operates a Waste to Energy (WtE) plant with an annual capacity of approx. 320,000 tons of municipal solid waste (MSW). The existing facility was commissioned in 1979. Due to technological advancement and to assure the competitiveness of the site and its compliance with environmental standards, EEW is developing the following new projects:
Construction of a new, state-of-the-art WtE facility with similar capacity to replace the existing one
Construction of a new, state-of-the-art sludge incinerator, in accordance with new statutory requirements for sustainable sludge management in the region
The WtE plant has an overall thermal capacity of 120 MW at an annual throughput of approx. 320,000 Mg of MSW. The planned sludge incinerator has a capacity of around 135,000 Mg/a and a thermal capacity of 12 MW. The sludge incineration uses a fluidized bed combustion process, which offers the optimum conditions for the recovery of phosphor from the ash.
The produced energy is converted into 200 million kilowatt-hours of electricity and will be fed into the public grid. This is the equivalent of the electricity consumption of approx. 70,000 households (2-3 persons per household). In addition, approx. 250 million kilowatt-hours of heat will be fed in the existing district heating system.
Services:
Conceptual Design
Compilation of planning documents to obtain a building permit in accordance with statutory requirements (BImSchV)
Approval Management (Coordination of all relevant stakeholders during the permitting stage)
Compilation of tender documents
Participation / Support of client during negotiations with suppliers
Detailed Design of Civil/Structural part
Site supervision
Technical Data:

320,000 Mg/a MSW
135,000 Mg/a dewatered sludge
Overall thermal capacity approx. 132 MWth
Thermal power output 30(up to 48MWth possible)
Electrical power output 24 MWel
Main steam parameter approx. 40 bar; 400 °C
Client:
EEW Energy from Waste Stapelfeld GmbH
Period:
Since August 2017