Integrated Farming / Urban Farming
The proportion of people living in urban areas is increasing worldwide. At the same time, the need for fresh, safely produced food and awareness among the population of the ecological footprint of food production is increasing day by day.
This development poses a key challenge for producers and retailers. Integrated agricultural systems in urban areas can offer an interesting opportunity to meet a certain proportion of the needs in a sustainable and innovative way. This type of food production represents an important step towards a diversified supply and a real circular economy.
Depending on the local conditions, production can consist of greenhouses for different mushrooms, fruits and vegetables or aquaculture systems for the breeding of different types of fish, shellfish and crustaceans, as well as a combination of both.
In addition to your specific requirements, our focus is on conceptual design and planning as well as on economic and ecological considerations of possible synergies. Examples include the retrofitting of existing buildings, the integration of existing waste heat sources into the energy concept or the use of rainwater or waste from the production at the site.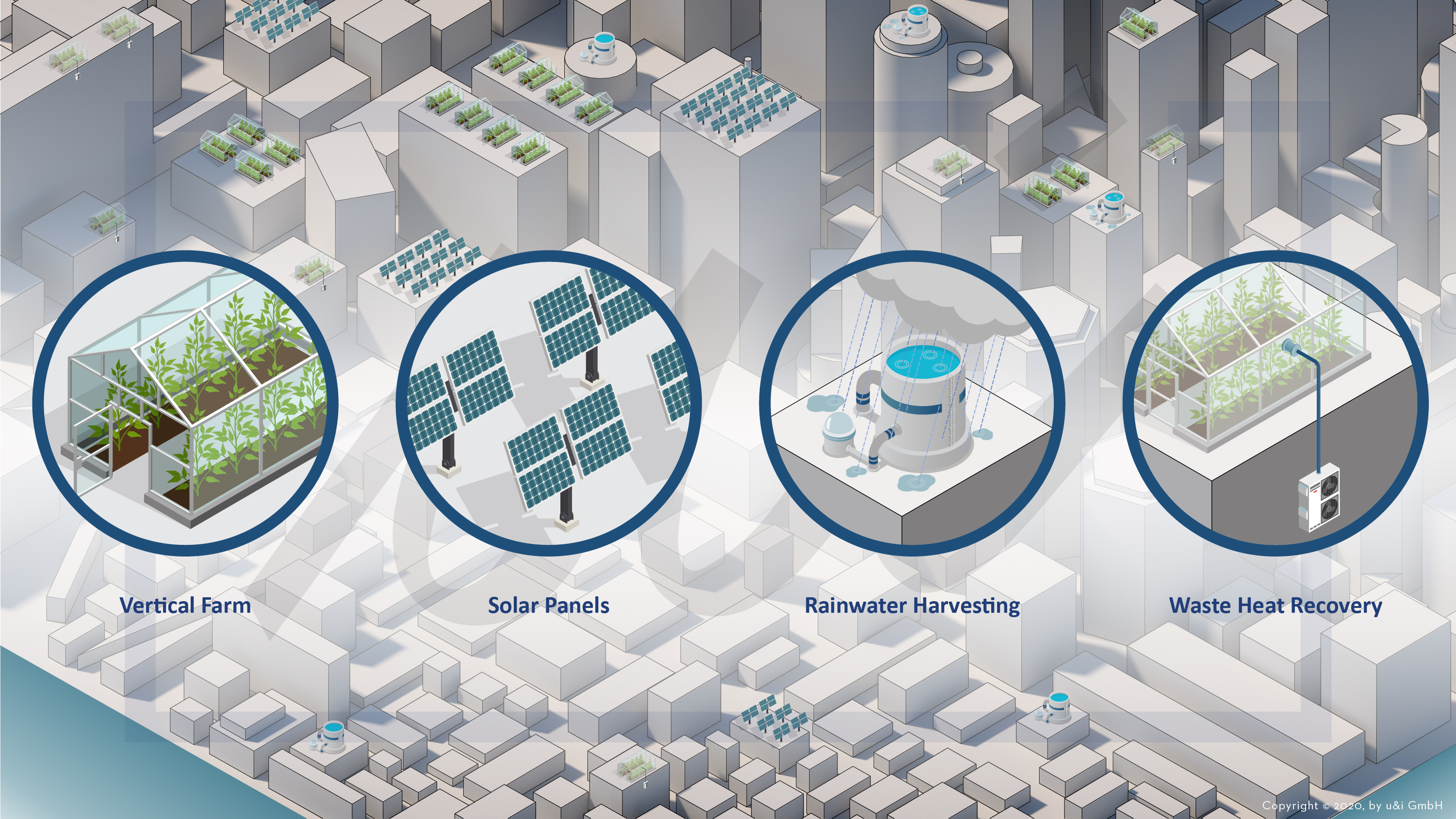 Our years of experiences in the field of complex infrastructure systems for the energy and circular economy has predestined us to accompany and support you in the construction of this new type of system in all service phases. Please feel free to contact us.