Sewage Sludge Treatment
Due to the amendment of the Sewage Sludge Enactment (AbfKlärV) and Fertilizer Ordinance / Fertilizer Enactment (DüV / DüMV), sewage treatment plant operators and disposal companies face new challenges in Germany.
Limited output quantities, upcoming prohibitions of flocculants, and especially the statutory phosphorus recovery result in an increase of the disposal costs, forcing local authorities as well as utility companies to adapt their process chains.
We help our customers along the entire path of the sewage sludge treatment from dewatering to recycling as shown below.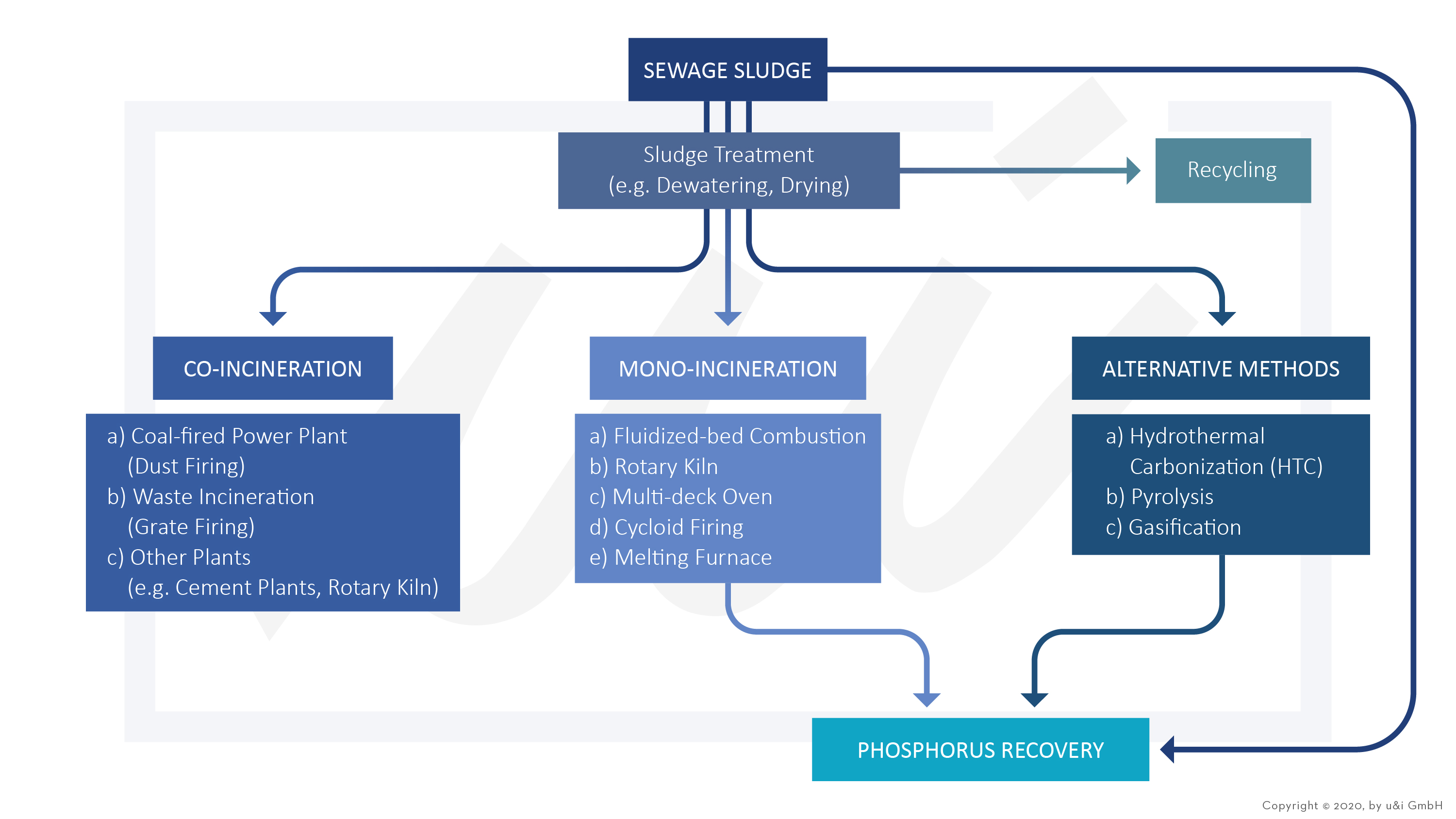 For us, the treatment of sewage sludge represents an intersection between our two central fields of work, the power sector, and the circular economy, and is particularly important.
We differentiate between the following fields regarding sewage sludge treatment:
Sludge Treatment (dewatering, drying)
Co-firing of Sewage Sludge
Methods of Phosphorus Recovery
One main focus of our work fields is currently the owner's engineer services for the Mono-incineration of sewage sludge.
In addition, we also offer decentralized concepts for sewage sludge drying or utilization, since there is no uniform solution to all problems. That is why we also have extensive experience in the alternative processes (especially for Hydrothermal Carbonization, HTC).
Overall, we support our customers in the entire field of sewage sludge treatment in all planning phases and concerns, from the initial idea to implementation and commissioning.
Please feel free to contact us.