Technical Building Services
The planning of technical building equipment and underground media lines for the energy and material supply and disposal of buildings is becoming increasingly important within the construction planning division.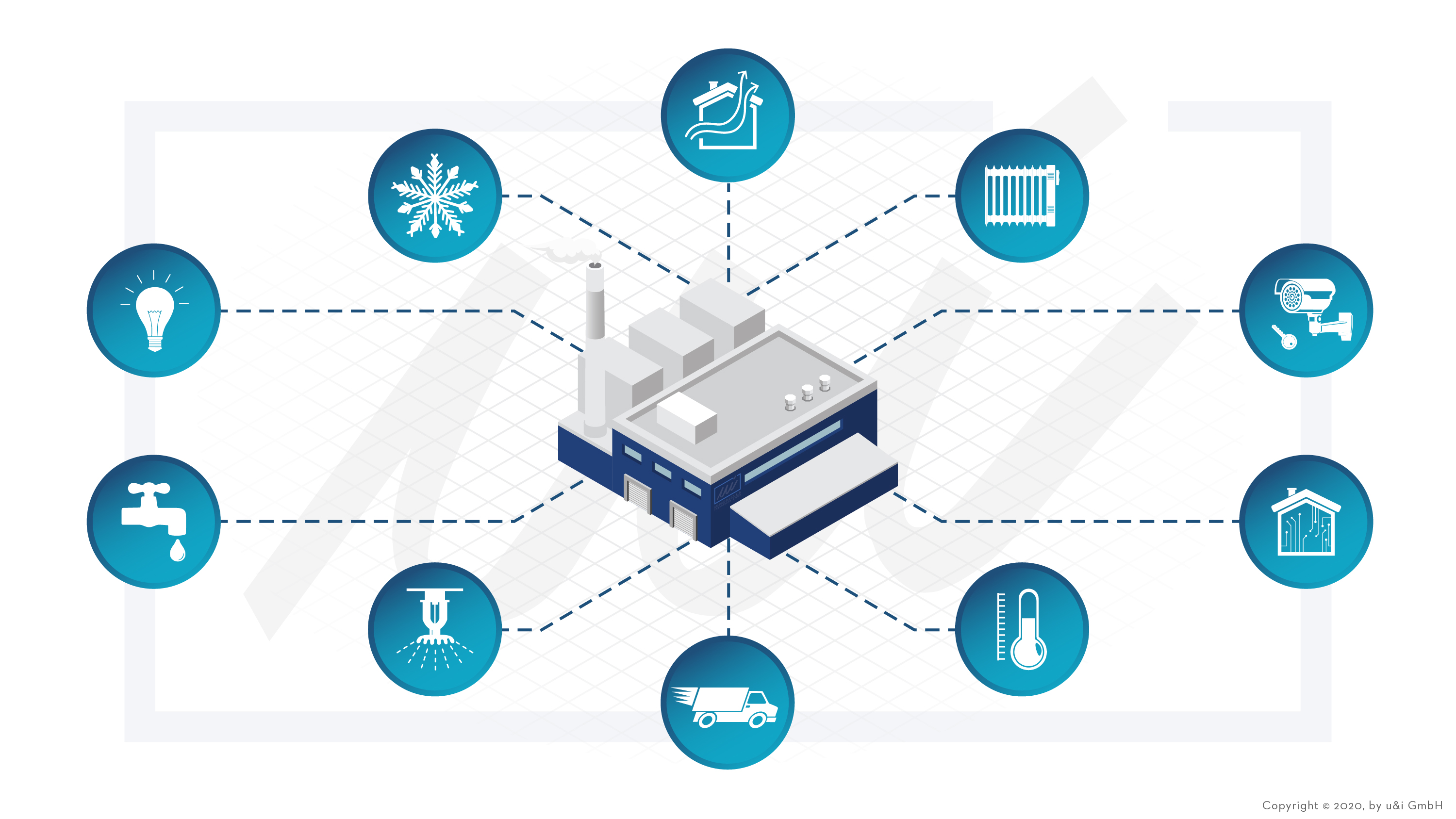 Energy efficiency is a must in connection with the industrial plants we plan. The utilization of waste heat from the plants as well as the provision of cooling are indispensable for many plants. Energy concepts are drawn up in advance to ensure the optimum use of the plants among themselves. The integration of block-type thermal power stations, PV and wind energy plants, as well as other alternative energy sources, are also included.
In addition to the main facilities, we also plan the associated administration, social, gatehouse, and workshop buildings, including the necessary electrical and technical rooms with various equipment. In connection with this, there is always the optimal technology for cooling or heating the buildings or individual parts of buildings and the planning of the energy distribution networks as central or decentralized systems.
The technical building equipment, which we manage and plan independently, includes the following areas:
Heating Systems
Air-conditioning Technology
Ventilation Technology
Sanitary Engineering
Fire Extinguishing Systems

Water extinguishing systems: Spray flood and foam extinguishing systems to protect waste bunkers, conveyor and processing technology and other technical installations
Gas extinguishing systems: Inert gas extinguishing systems for server and electrical engineering rooms, technical installations.
The planning is always done using 3D models, which are created in-house. Alternatively, (partial) models can also be integrated into our systems via the BIM interfaces. This enables us to carry out an immediate collision check. The design and dimensioning of the TGA systems are done using 3D model-based calculations with Revit-MEP and Solar Computer.
We are looking forward to supporting your project. Please feel free to contact us.