Plastic Recycling Systems
Plastic recycling refers to the process of recovering plastics from waste and reprocessing it into a raw material/precursor that can be used by the industry to produce functional and useful products again.
The aim of recycling is to reduce the high pollution rate of plastic and at the same time to reduce the need for newly manufactured plastics, so-called "Virgin Plastics", by using recyclates. This approach helps conserve resources and keep plastics away from landfills and reduces the pollution on land and in the oceans.
At u&i we design and plan recycling plants for the most diverse types of plastics. Depending on the purity of the material flows to be recycled, this can include pre-treatment in the form of a separation of impurities, colour sorting or crushing.
We develop tailor-made solutions for our customers based on the specific characteristics of the plastic to be recycled and the quality requirements for the recyclate produced. Since plastic recycling is an energy-intensive process, our customers benefit from our many years of experience in the power sector.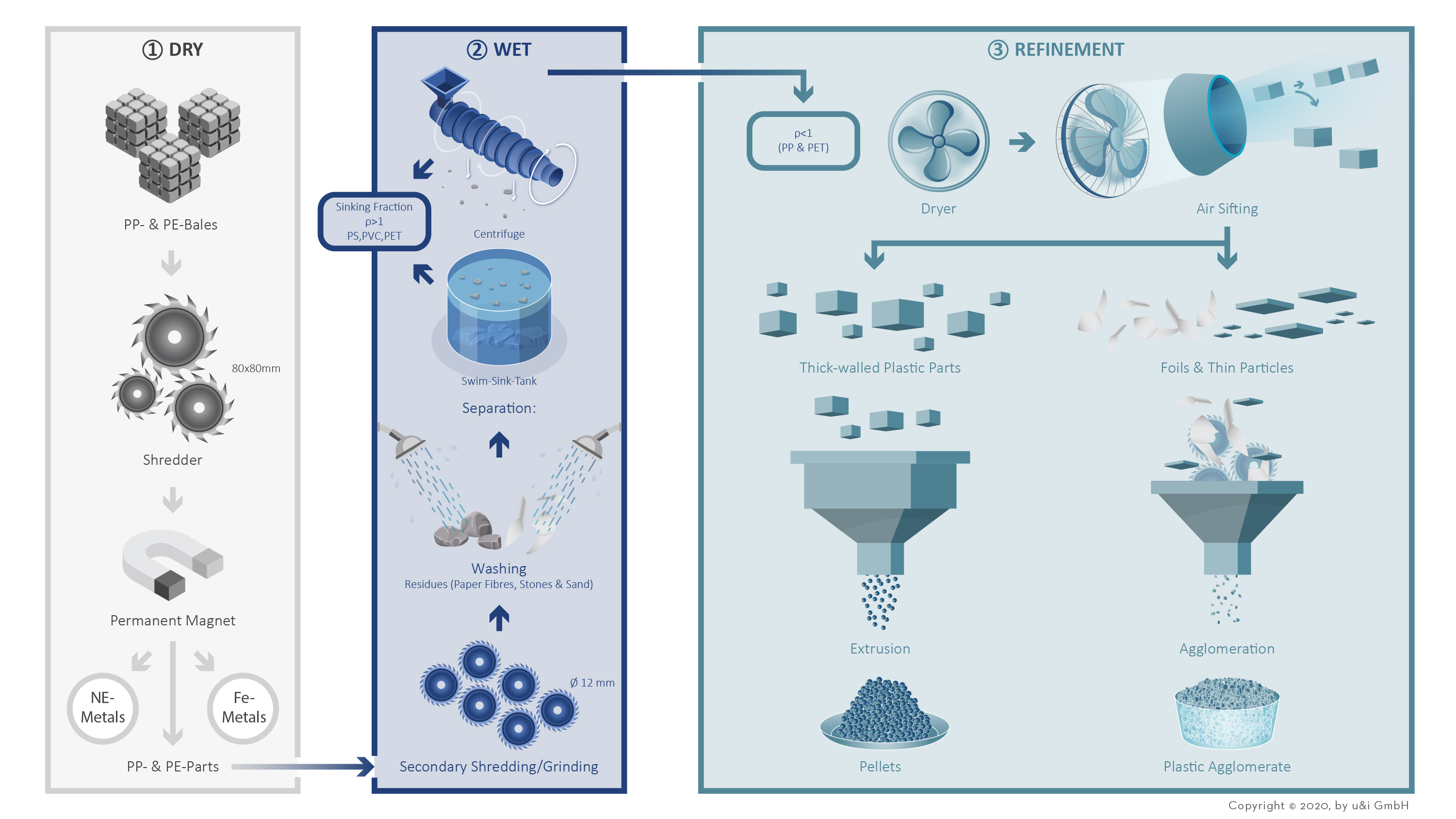 We are looking forward to supporting your project. Please feel free to contact us.