u&i GmbH - Our History
The success story of u&i GmbH begins with the foundation in 1993 and continues until today. The most important milestones in our history include …
2021
With the beginning of the new decade, a new chapter in the history of UI GmbH starts. At the beginning of the year, the next stage of the generation handover was completed. Mr. Thomas Schücke, one of the three co-founders of the GmbH, resigned from his duties as managing director after 28 years. He handed his tasks over to three long-time employees. Together with Mr. Nils Oldhafer, also co-founder and long-time managing director of UI GmbH, Mr. Dennis Rukavina, Dr. Tammo Rebling and Mr. Jörg Doltze form the new management board. Mr. Schücke will continue to support the company with his knowledge and experience as chairman of the Advisory Board in the coming years. The Advisory Board, whose other member is Prof. Steve Wong from Hong Kong, focuses on the strategic development of the company.
2020
The end of decade for UI GmbH like the rest of the world was marked by the corona virus pandemic.
With the onset of the first lockdown in Germany in March/April as a reaction the rapidly spreading Corona infections, we decided early on to forego external appointments and meetings in person in order to protect our clients and also ourselves. Through a quick and well-organized switch from an office presence to mobile work (e.g. from home office), we were able to reorganize your projects with the help of additional software and minor changes in work processes. This way we were able to continue and/or complete our assignments in the quality you are accustomed to.
In order to be able to act even in times of crisis, we decided to appoint authorized signatories to allow for a more agile management of the company. We are particularly pleased that, despite the additional stress in the work and private settings caused by the pandemic, we were able to recruit additional staff, both as full-time employees and as working students, and to integrate them well into the UI team. But not only UI GmbH grew. Also, the UI Mitarbeiterbeteiligungs-GmbH, a holding company owned by UI employees, welcomed new shareholders. Hence both companies managed to lay the foundations for further sustainable growth in the coming years.
In addition to our company headquarters in Hanover, we established a representative office in Waldshut-Tiengen in cooperation with Mr. Robert Gamper.
2019
a successful first year with the employees as owners!
turnover of more than 3 million €
the employees take on internal responsibility and organise large fields of the company
about 2 % of the turnoveare are reinvested in further education, new software licenses introduction of VR glasses
2018 - an eventful year!
25th company anniversary.
company participation in the dragon boat festival in Hannover.
foundation of ui-Mitarbeiterbeteiligungs-GmbH by the employees of u&i GmbH.
sale of u&i GmbH to Mitarbeiterbeteiligungs-GmbH and BillionGroup Technologies Ltd.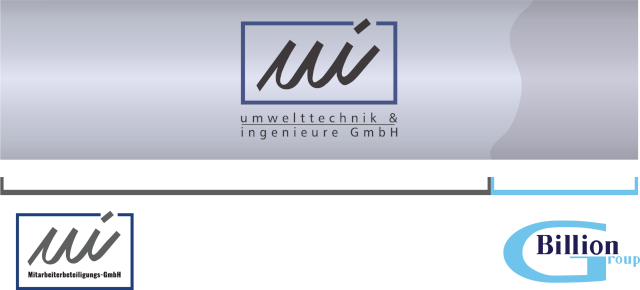 Manfred Schubert leaves u&i GmbH after more than 25 years.
2016
02.06.2016 - Foundation of "BUI" - a joint venture of BillionGroup Ltd. Hong Kong and u&i GmbH
2006
Move to the current office building at Wöhlerstraße 42 in Hannover
1999
Expansion of the company premises and move to Vahrenwalder Straße 253a in Hannover
1996
Move to the first office in Hannover
1993
Foundation on 27.08.1993 by Manfred Schubert, Nils Oldhafer and Thomas Schücke with headquarters in Nienburg