Architecture
A successful and well-functioning plant requires not only the competent knowledge of engineering but is also closely linked to the essential development of architectural design and planning.
One particular feature of plants in the field of environmental services and energy management is that, despite their undisputed systemic relevance, they are often viewed critically by the local population in the vicinity.
An architectural concept that combines technical requirements with social and ecological aspects can make a decisive contribution to increasing the social acceptance of the facility. In this context, we offer our customers a wide range of services:
Development of Architectural Concepts with Location Analysis
Spatial Planning and Programming
Facility Infographic-design
Facade Design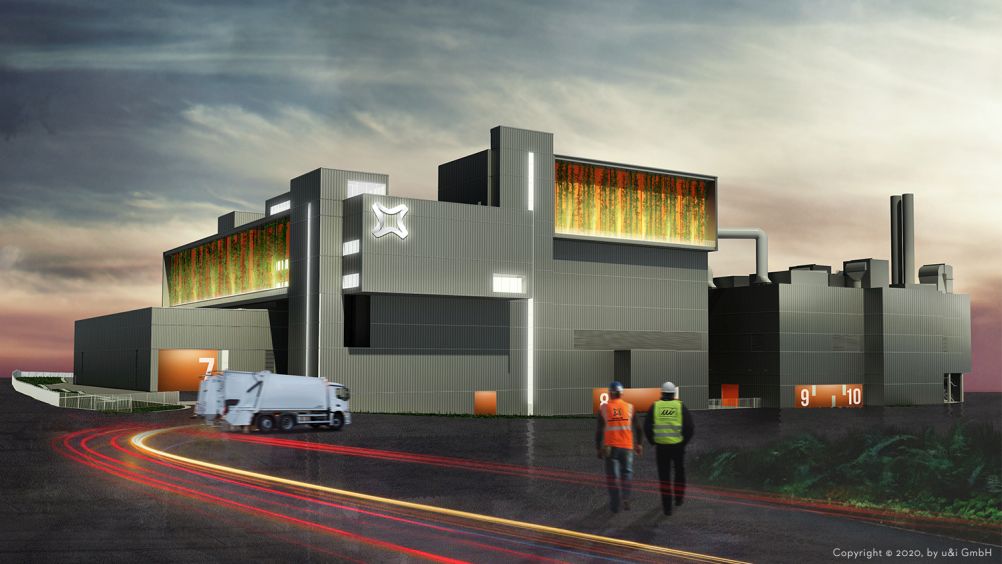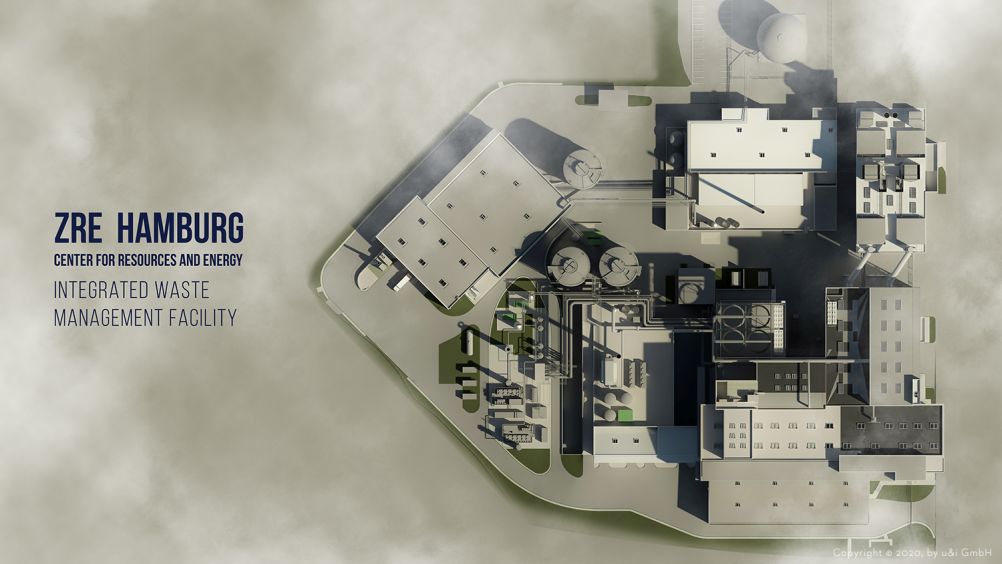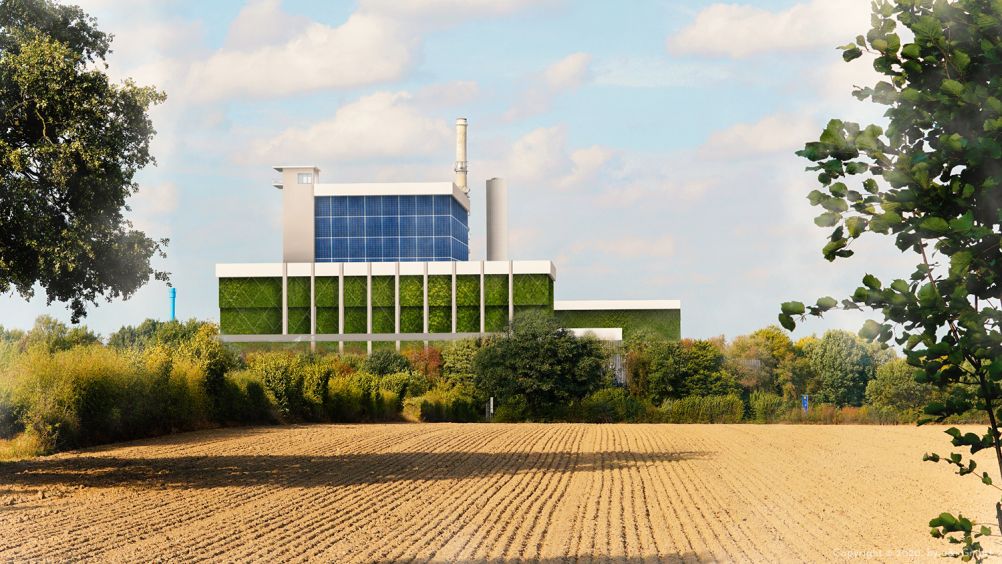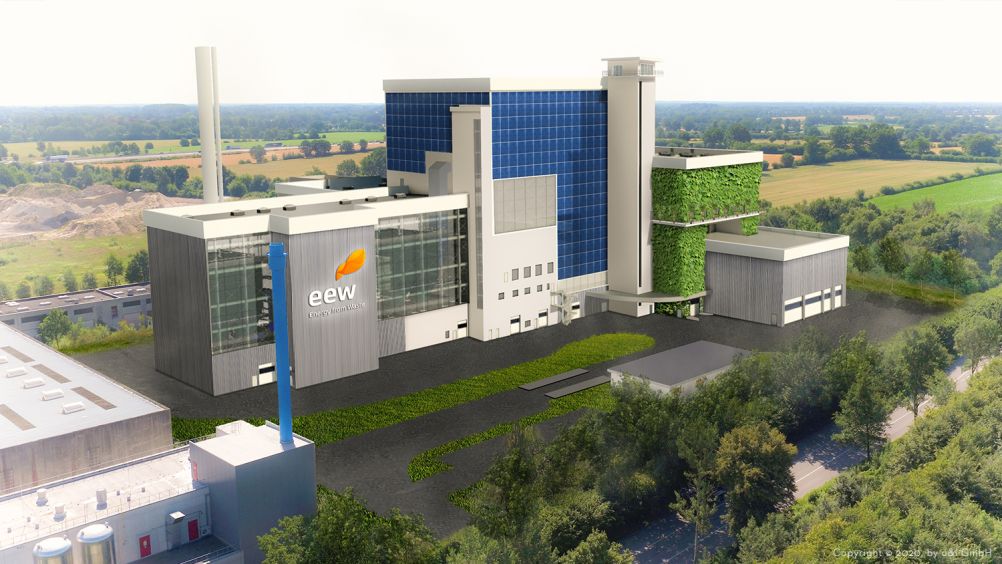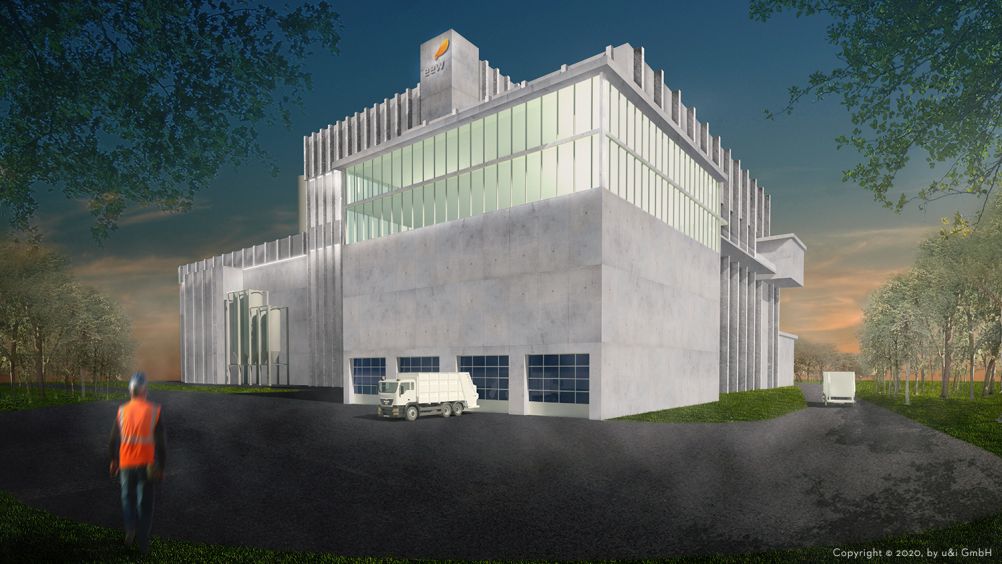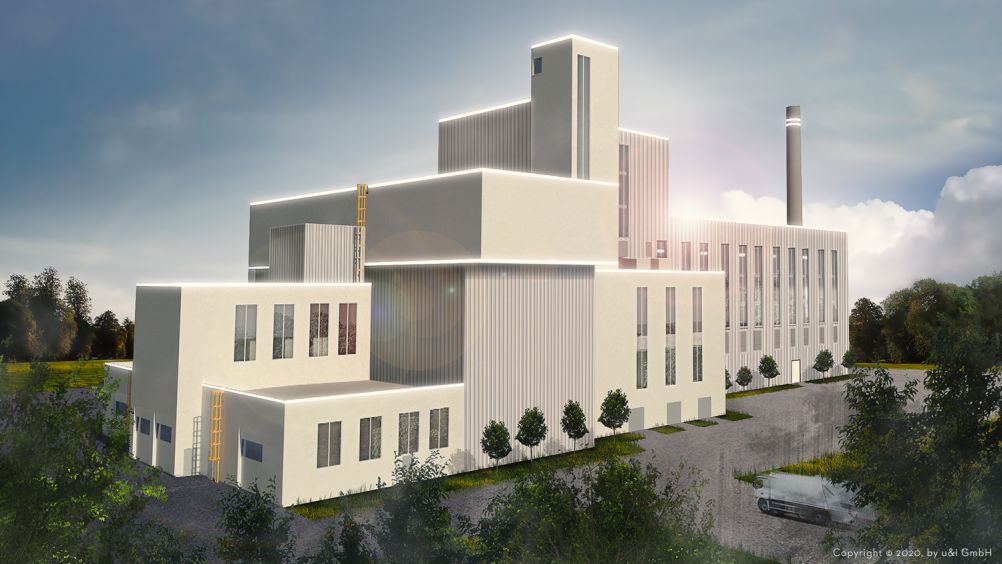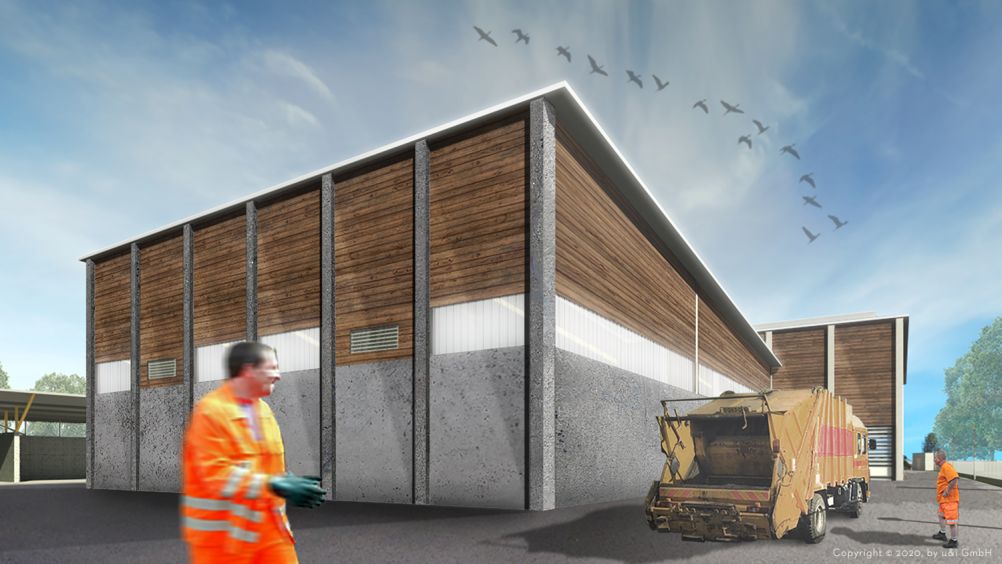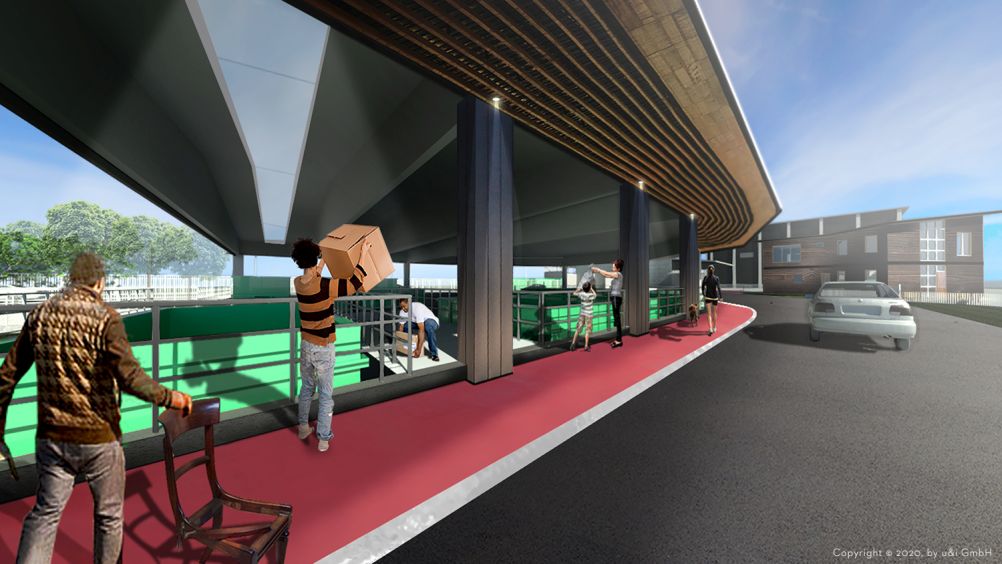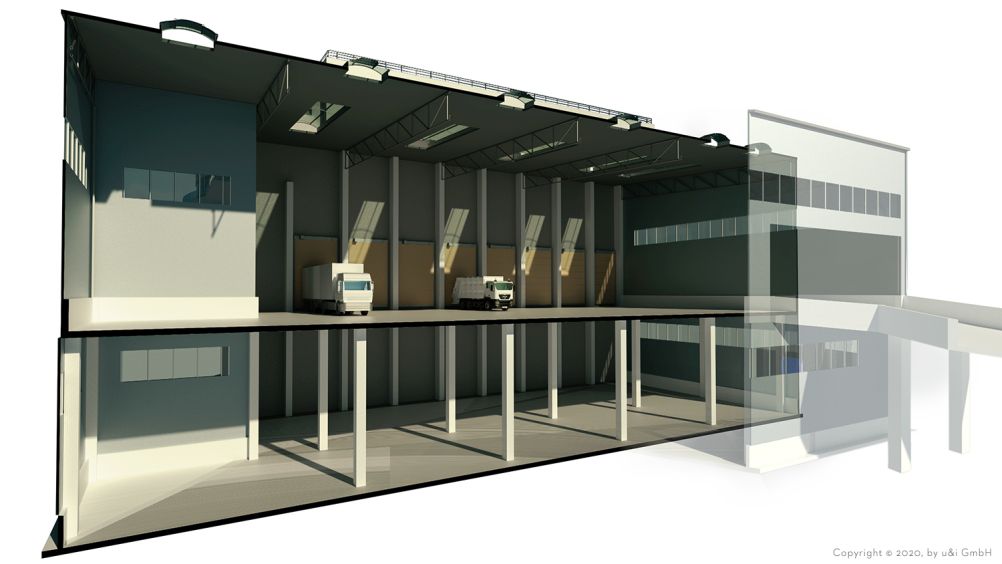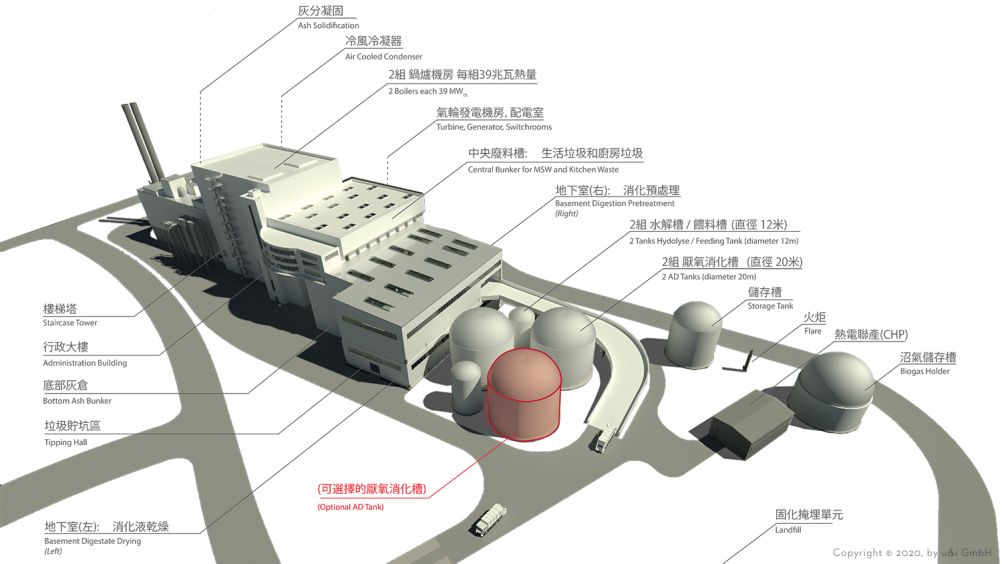 Graphic Visualizations
Together with the development of an architectural concept, 3D-based planning is usually graphically prepared. This means that the 3D model is visualized in the context of the plant location. The representation is adapted to the special requirements of our customers.
The visualizations created are particularly important for approval procedures and in the context of successful public relations work.
3D Model and Plant Tours using VR Glasses
In the further planning stage, the 3D model will be prepared based on the 3D visualizations so that it is compatible with the use of virtual reality (VR) glasses. This allows users who are wearing the glasses to move freely in the planned installation and to identify room layouts and constraint points in the model more easily.
This additional planning instrument is suitable for internal purposes of the AG - if desired - but also for public relations work, e.g. in the context of approval planning.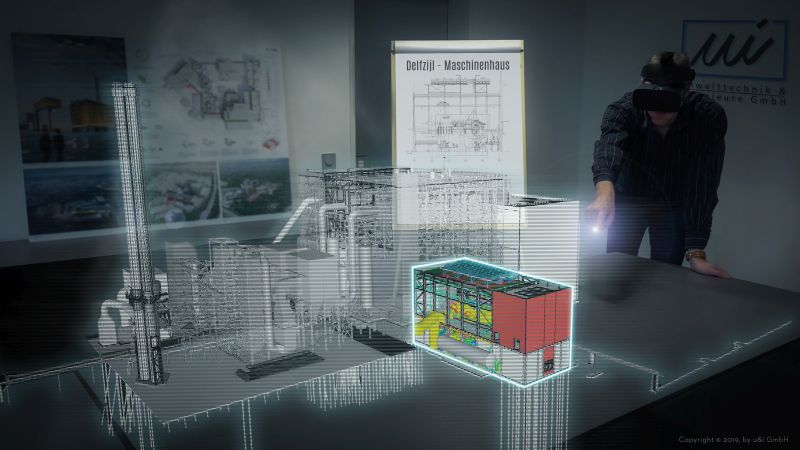 We would be delighted to offer your project a distinctive and individual character. Please feel free to contact us.