Renewable Energies
Renewable energies or regenerative energies are those energy sources that renew themselves within the human time horizon and are therefore almost inexhaustible. In this way, renewable energies differ significantly from the fossil fuels coal, mineral oil, or natural gas, which have been created over millions of years and bind the carbon they contain in the long term. If these fossil fuels are used in a conventional manner to generate energy, the carbon is converted into carbon dioxide (CO2) and released into the atmosphere, where it contributes to climate change as a greenhouse gas.
As a result, renewable energies are in the focus of sustainable energy and climate politics.
Renewable energies include bioenergy, geothermal energy, hydropower, marine energy, solar energy, and also wind energy. The extent to which waste or sewage sludge can / may be regarded as "renewable" is controversial among experts.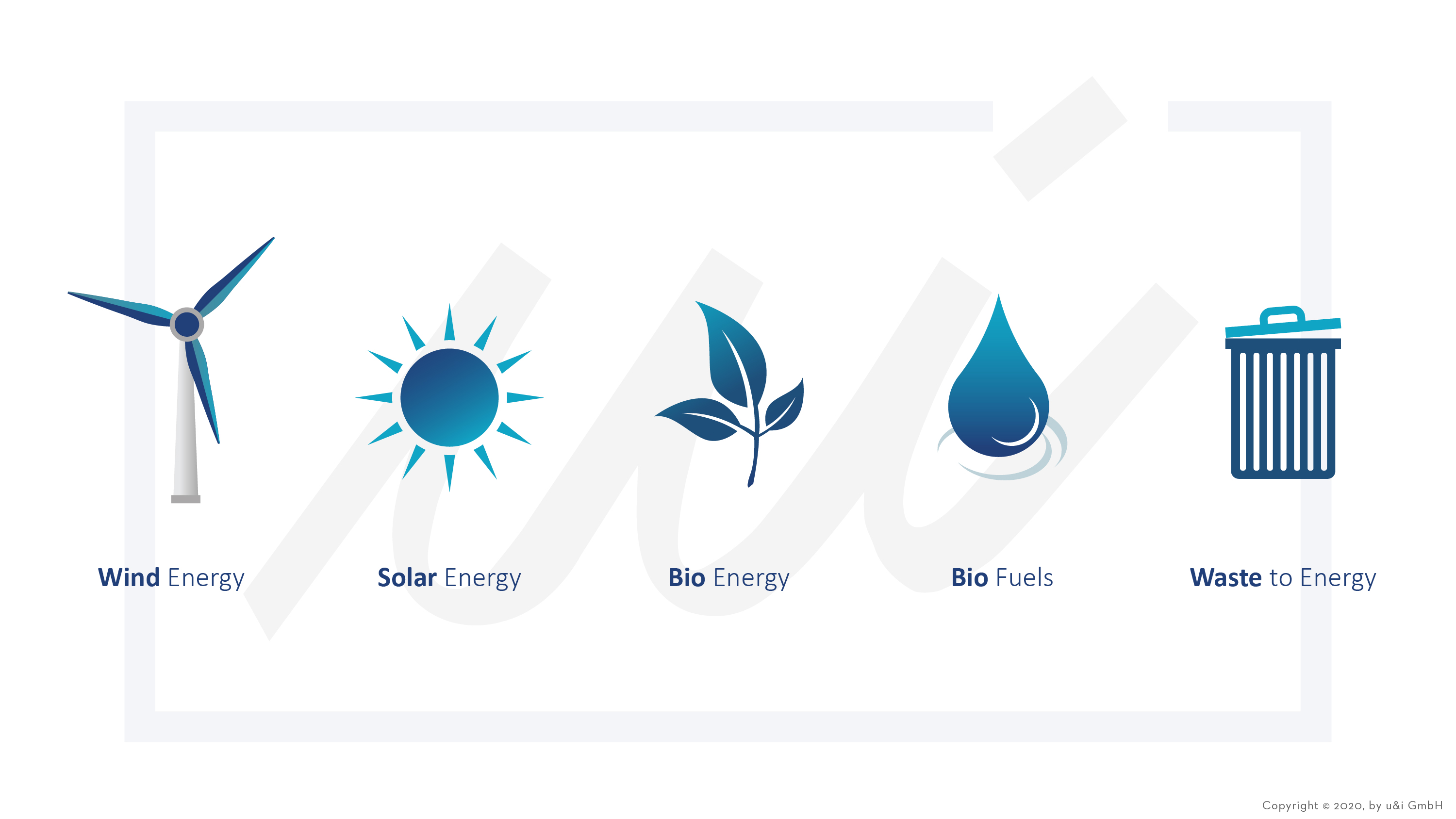 Since our foundation in 1993, we have been supporting the expansion of renewable energies, their integration into existing industrial locations, or their new construction in all areas of our range of services in planning and consulting.
Our realised projects include
Biomass Power Station
Biomass Heat and Power Station
Biogas Plants of various types and input materials
Combined Heat and Power Plant (CHP)
Provision of District Heating
Integration of Photovoltaic Systems in existing systems
Integration of Photovoltaic Systems in new construction projects taking architectural boundary conditions into account
Solar hot water processing
Production of Biochar
Production of Biomass pellets
In this field of activity, we support our customers in all planning phases and concerns from the first idea to implementation and commissioning.
Please feel free to contact us.