Hazardous Waste Incineration
Hazardous waste is not a legal term but refers to certain waste fractions, namely chemical, medical and hazardous waste, which in Germany are predominantly categorized as "hazardous" waste according to waste key numbers by the AVV.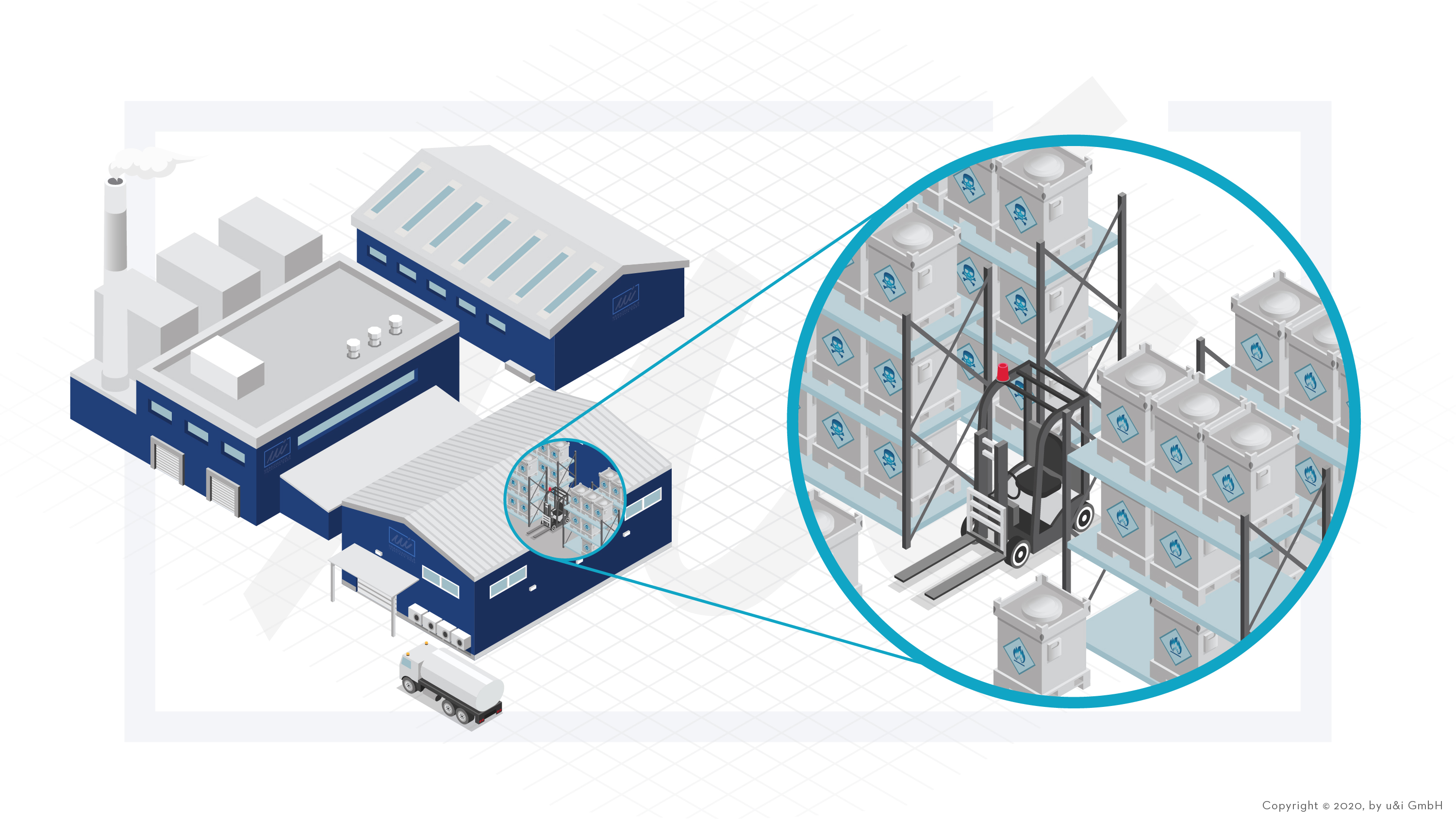 This entirety is fundamentally not limited to certain AVV waste key numbers and does not exclude any. The composition of waste fractions can vary over time. Other restrictions can also be added, for example, that if the waste is infectious it must not be crushed or mixed, or must be incinerated under supervision.
The BREF document (Final Draft of December 2018) gives the following ranges in section 2.3.2.1 as a guide for the possible composition of special waste:
Solid waste: 10 – 70 %
Liquid waste: 25 - 70%
Pasty waste: 5 – 30%
Drums/Barrels: up to 15%
While a large number of WtE plants are allowed to dispose of certain types of hazardous waste, which are precisely defined in the respective license inventory, they are usually neither suitable for the full range of hazardous waste types nor have the required licenses. Combustion in a rotary kiln has established itself as a technology for the thermal treatment of hazardous waste.
Key components of a hazardous waste incineration plant (SAV) are in this case:
Rotary kiln (DRO)
post-combustion chamber (NBK)
waste heat boiler (AHK) or flue gas quench cooler
These include among others the following plant components, each designed for handling hazardous waste with appropriate safety devices:
Waste reception and storage
Waste feeder facilities
Start-up and auxiliary firing
Detoxification device
Flue-gas cleaning
Energy recovery facilities
Storage and loading facility for treatment residues
Storage for equipment and operating materials
As part of various projects, we have dealt with all planning phases of plants for hazardous waste incineration, RDF power plants and WtE facilities. In this field of activity, we support our customers in all planning phases and concerns from the first idea to implementation and commissioning.
Please feel free to contact us.