Greenhouse Gas Accounting
Climate change is transforming the business environment for many companies. The Paris Agreement to limit global warming (2°C target) agreed by the international community at the 21st COP21 climate conference in 2015 underscores the strategic importance of climate protection for business.
A complete greenhouse gas balance of all relevant emission sources forms the basis of internal optimization. We support you in the preparation of a Corporate Carbon Footprint or a Product Carbon Footprint and the development of technical and organizational optimization measures.
Carbon Footprint
Almost all activities for which your company is responsible have an impact on the climate. The basic idea of a carbon footprint is to create a basis on which climate impacts can be compared quantitatively. A carbon footprint describes the greenhouse gas emissions of a person, organization, production facility or product. It enables a statement to be made about the climate impact of a product or company, including the entire value chain of the product or service.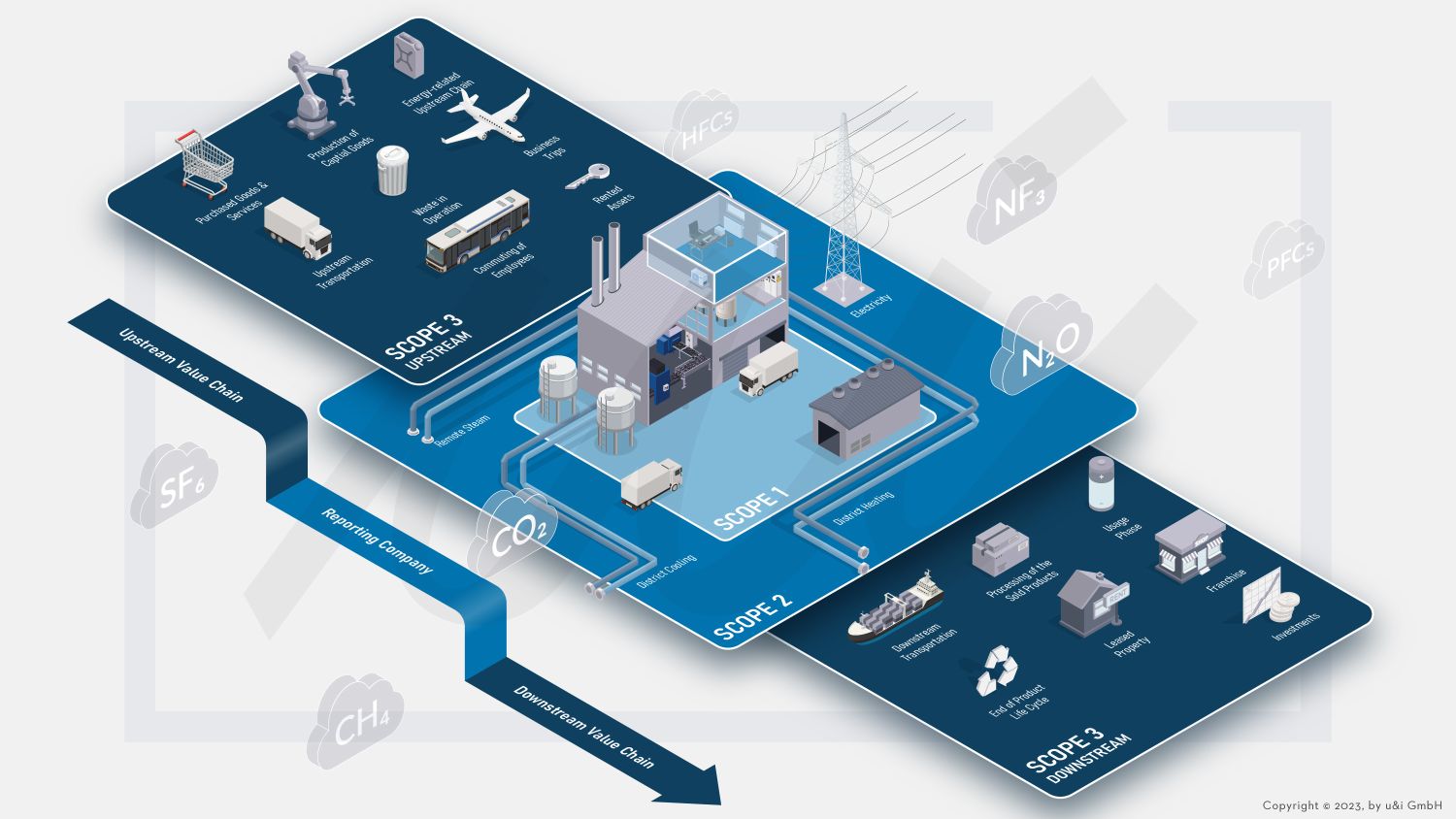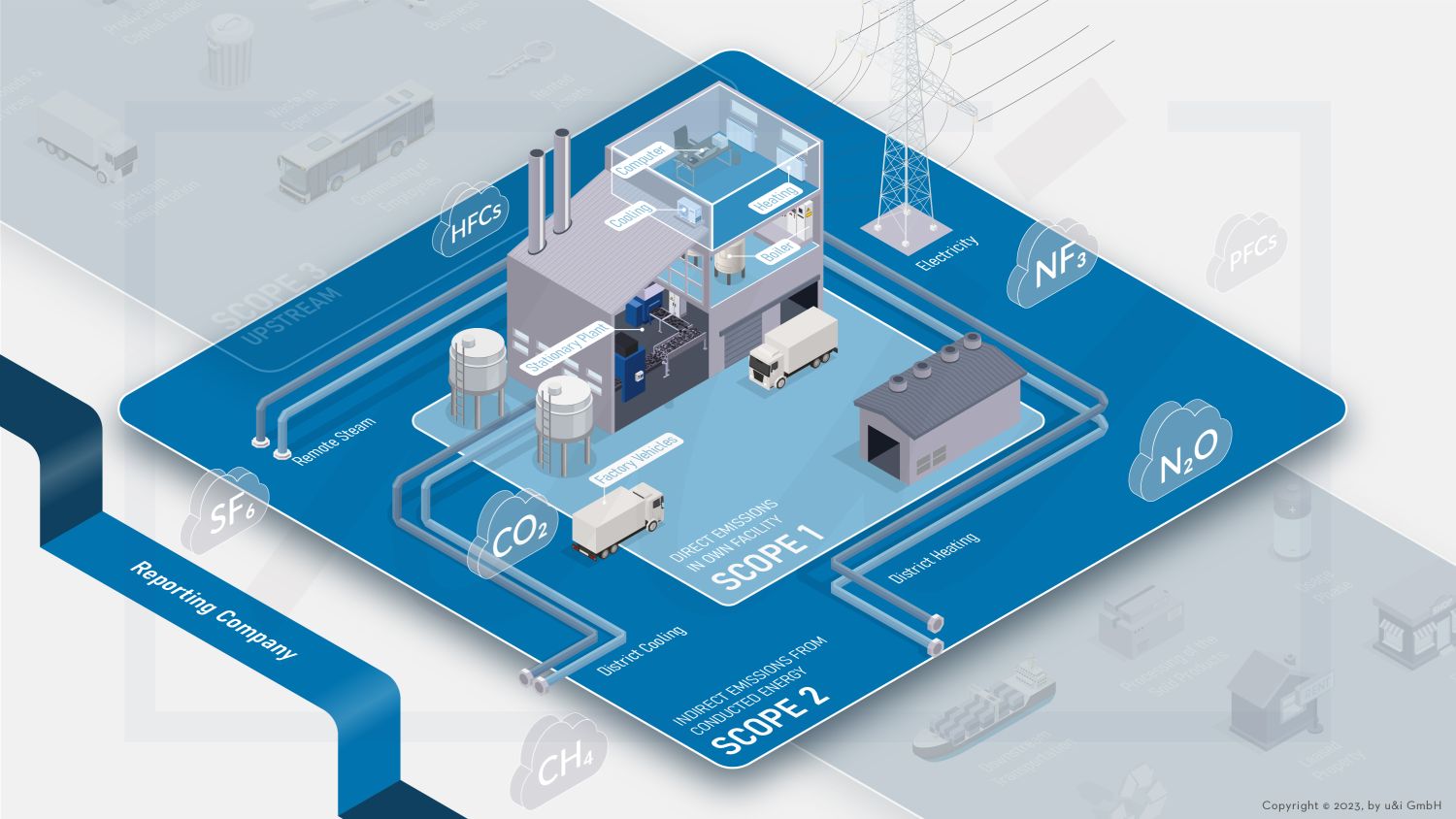 Corporate Carbon Footprint
The Corporate Carbon Footprint (CCF) is a suitable tool for determining your company's greenhouse gas emissions in a clear and results-oriented manner. There are already a number of standards that can be used as a basis for determining the CCF. We recommend using the Greenhouse Gas Protocol of the World Resources Institute, as it is the most common international standard. Umwelttechnik & Ingenieure supports you in the following steps on the way to your CCF:
Identification and determination of relevant activity data such as energy consumption data, production quantities, raw materials, materials and services purchased
Compilation of relevant data sources
Preparation of a greenhouse gas balance
Systematic grouping of emissions according to the categories specified in the standard or company-specific characteristics
Investigation of the materiality of various emission sources and categories
Identification of emission hotspots
Design of technical and organizational measures to systematically reduce emissions
Meaningful visualization and presentation of results
Product Carbon Footprint
The term Product Carbon Footprint (PCF) refers to a systematic analysis of the greenhouse gas emissions and climate impacts of one or more products. We assist you in the analysis and preparation of data along the individual process steps from the extraction of raw materials to processing, packaging and provision of the product. The initial calculation of GHG emissions can be done using literature data and databases. For the most meaningful result possible, we also include product-specific data such as energy consumption and material quantities from your company.
Please feel free to contact us.