KVA in Delfzijl (Netherlands)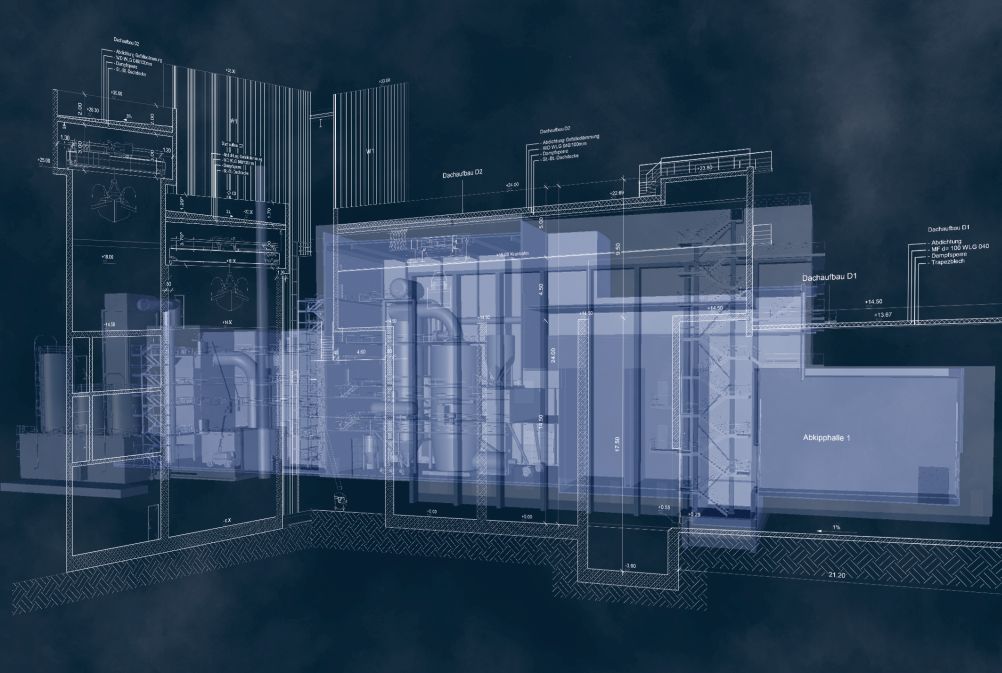 Description/Summary:
The EEW Group operates a 3-line waste incineration plant in Delfzijl in the Netherlands, in which around 576,000 tonnes of household waste and substitute fuels are recycled annually. The steam generated there supplies the adjacent industrial area with process steam.
In future, a mono-sludge incineration plant (MWIP) will supplement the site concept. Possible synergy effects between the three existing incineration plants and the waste incineration plant are to be exploited in the best possible way in order to contribute to the safe disposal of sewage sludge and the security of supply of the industrial park.
Services:
Basic evaluation,
Preliminary planning,
Design planning,
Technical approval planning
Preparation of the contract award (preparation of tender documents in 4 lots),
Involvement of the awarding authority,
Execution planning construction
Planning services for connecting the new system to the existing system and media supply,
Technical Data:
Construction of a mono-sludge incinerator
Combustion heat capacity of the stationary fluidized bed 18 MWth
External ECO integrated in flue gas cleaning
Multi-stage flue gas cleaning (SNCR, sodium hydrogen carbonate absorption, SCR, lime absorption, HOK absorption)
Steam decoupling at 40 bar, 400°C into the inventory line of the waste incineration plant
Client:
EEW Energy from Waste Delfzijl BV
Period:
since April 2019