RDF Power Plant EVA in Janschwälde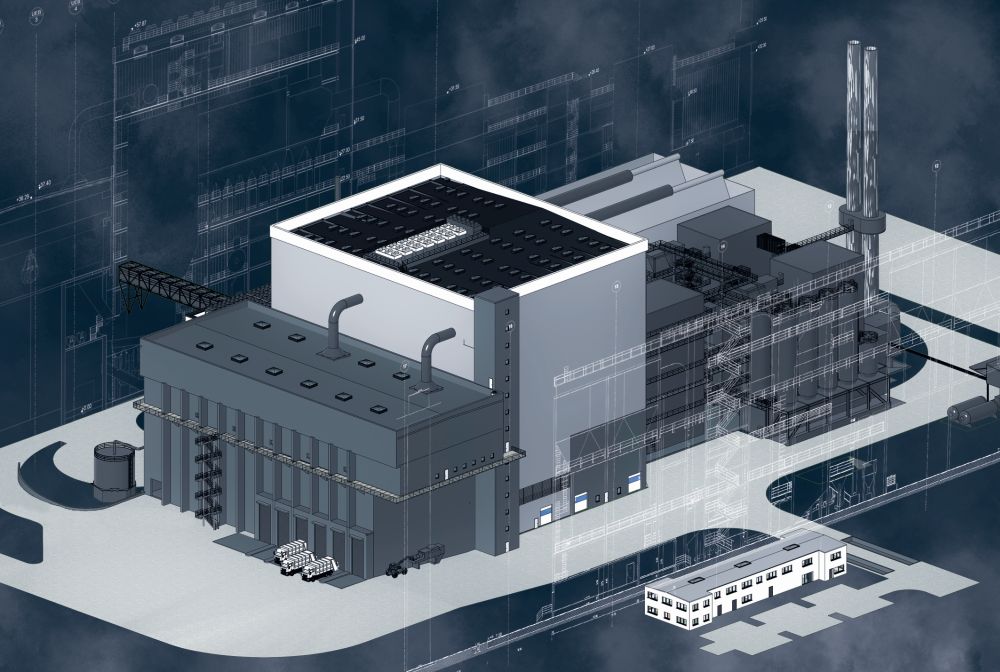 Summary/Description:
Lausitz Energie Kraftwerke AG (LEAG) intends to set up an energy and recycling plant(EVA for short) with a project partner at a developed location in the industrial area Kraftwerk Jänschwalde. The purpose of the planned EVA Jänschwalde is the thermal utilization of alternative fuel (RDF), which mainly consists of municipal and commercial municipal waste, optionally with the addition of sewage sludge (KS).
The plant is designed for a maximum total of 480,000 Mg/a of input with a calorific value of 9,000 kJ/kg to 18,000 kJ/kg. The amount of sewage sludge can be up to 40,000 Mg/a. The thermal utilization takes place in two identical combustion lines with a rated thermal input of 100 MWth each.
The planned technologies, in particular combustion and multi-stage flue gas cleaning, represent current efficiency and environmental standards. The released heat energy serves for the self-supply of the plant.
The electrical output of the plant is 50 megawatts, which means that up to 385 million kWh can be fed into the public grid each year. This corresponds to the average consumption of approx. 130,000 three-person households. Alternatively, the plant can provide up to 100 MW of district heating and/or will be used to extract up to 150 Mg/h of process steam for local industrial operations
Services:
Creation of a functional technical specification
Development and implementation of a concept for a structured offer comparison
Cycle calculations
Preparation of a detailed preliminary planning
Concept planning in preparation for the scoping appointment
Creation of approval application
Specification of Techn. Requirement document (batch request)
Technical Data:
440.000 Mg/a RDF
40.000 Mg/a dewatered sewage sludge
Overall thermal capacity approx: 200 MWth
Thermal Output: up to 800.000.000 kWhth/a
Electrical Output: up to 385.000.000 kWhel/a
Client:
Lausitz Energie Kraftwerke AG
Period:
Since November 2018